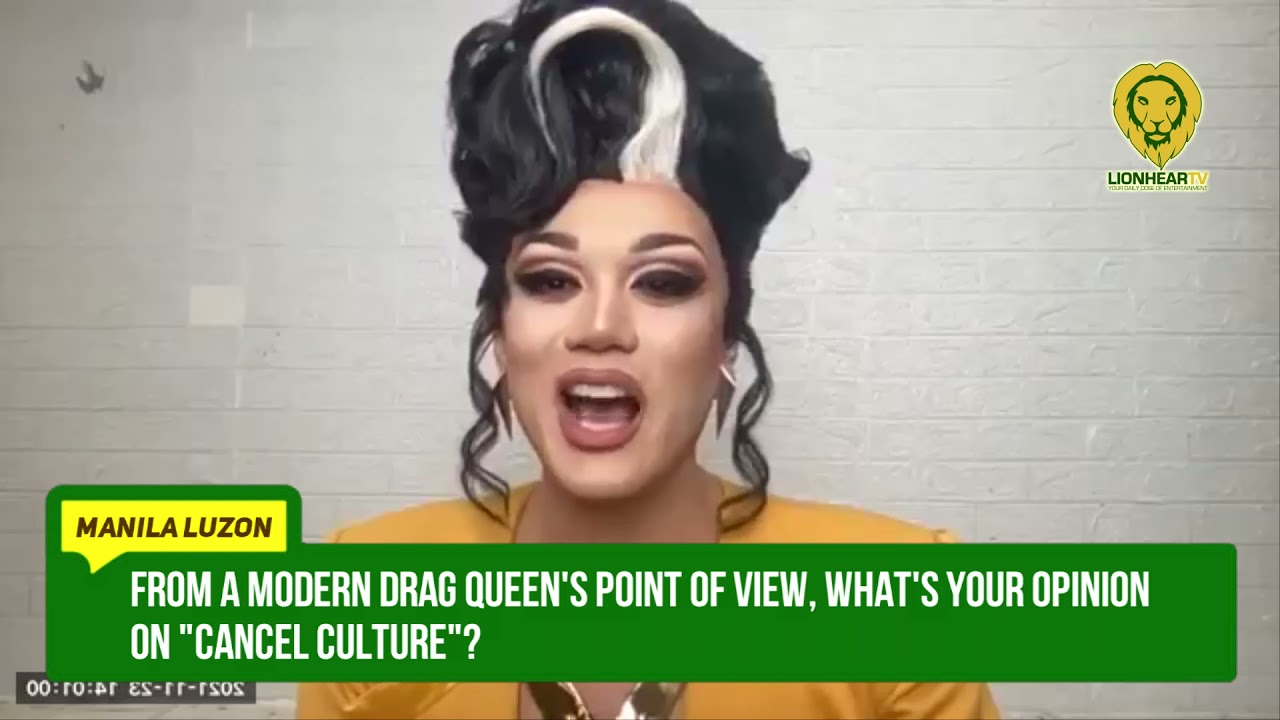 Drag Queen Manila Luzon weighs in on cancel culture, believes it's a "mob mentality"
Drag royalty Manila Luzon expressed her opinion on Tuesday, November 23, about "cancel culture," believing that people tend to waste time on undeserving personalities.
"Well, I mean, I feel like everyone should be held accountable for their actions in some form or another. But I also believe that we all make mistakes sometimes. And as a person who has a large audience… we carry a certain amount of responsibility as to what we think and do," she said during the virtual media roundtable for her upcoming show Drag Den Philippines.
She then pointed how humans sometimes feel helpless, which leads to looking for "someone to blame."
"But I honestly do believe that we audience members, especially in social media, sometimes can feel helpless. Especially in this crazy world that we live in, we want to hold someone accountable for things.
"A lot of times, we turn our focus to things that are undeserving of our distaste and our hatred when we should be actually looking at people that actually have really done something wrong," Manila pointed.
Manila also believed that people, having a "mob mentality," attacked anyone they found to be at fault.
"So sometimes we have this mob mentality for sure, and we go after people that might have tweeted the wrong thing, or have been misinterpreted, or spoke before actually knowing all the information."
However, the Fil-Am drag queen sees nothing wrong with cancel culture as she considers it an opportunity for improvement.
"If we can't grow and learn from our mistakes, then what are we supposed to do? We always have to leave that room and for things. Some things are unforgivable more than being canceled. But most things aren't that."
Nevertheless, Manila encourages people to keep supporting those they try to cancel.
"But we are all capable of learning from our mistakes, and you know, encourage people to learn and inform them with their mistakes so that they can do better in the future. And then keep on supporting them and focusing on that. I think that would get the world to a better place for sure," Manila hoped.
Manila Luzon will be hosting Drag Den Philippines, the first-ever drag reality show in the country. It is slated for 2022 and will be available for streaming on WeTV for free.
The post Drag Queen Manila Luzon weighs in on cancel culture, believes it's a "mob mentality" appeared first on LionhearTV.