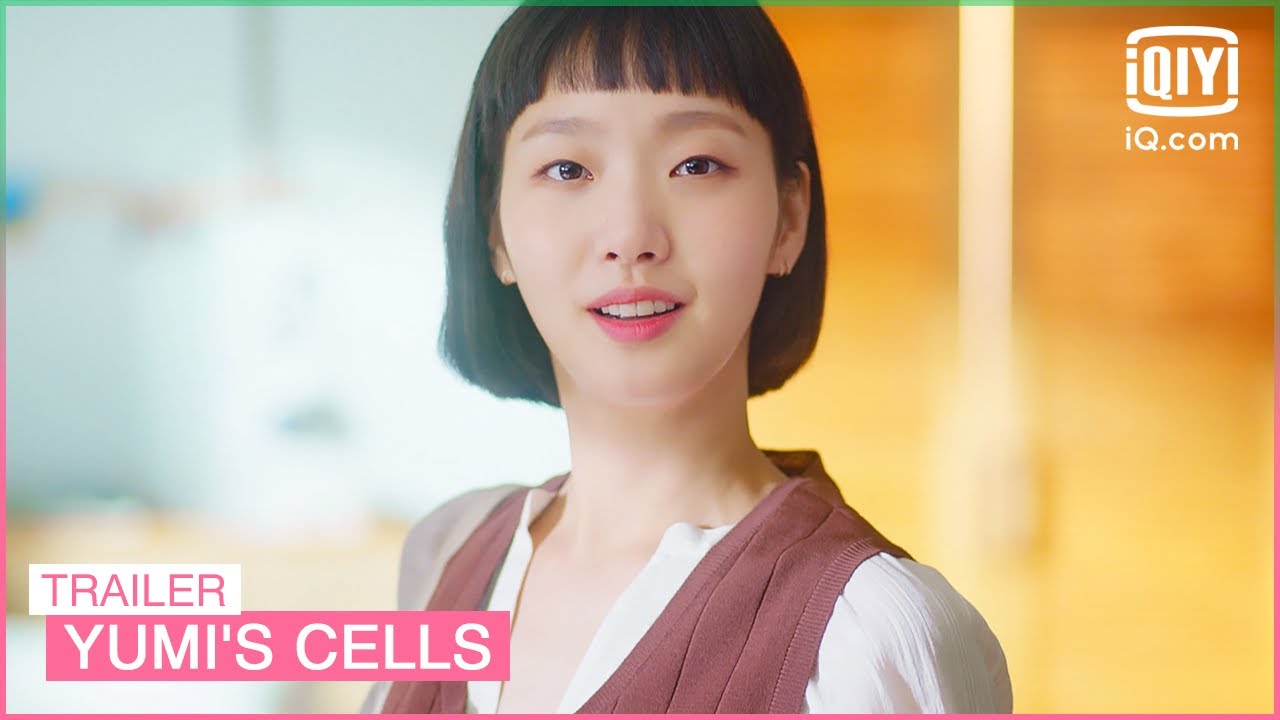 'Yumi's Cells' Starring Kim Go-eun and Ahn Bo-hyun, Now Streaming
iQiyi K-series Yumi's Cells is adapted from a popular webtoon with over 3.2 billion views. Director Lee Sang-yeob and main cast Kim Go-eun and Ahn Bo-hyun today (September 14) attended the online press conference. In the story, Kim played an ordinary office worker Yumi. When she recalled the first time to meet Ahn, who played a game developer Woong, she found him handsome and burst into laughter. "He was indeed handsome, tall, and strong, so I was a bit intimidated," Kim explained. During the filming process, as Ahn really assembled the character, "everyone in the crew now calls him by his role's name". When he read the script initially, Ahn said, he didn't feel Kim fit into the character. "When I met her on set, though, it felt like Yumi walked out of webtoon!"
As the story was adapted from a popular webtoon, said Ahn, many readers already had an established impression on Woong. Therefore, he made a lot of efforts to put himself into the role, including suntan, longer hair, and a beard, and hoped readers would be satisfied with the adaptation. "When I saw him on the fitting day," said Kim, "he really looked like Woong to me. It must be really difficult to maintain that hairstyle."
When asked about who ensured an enjoyable atmosphere on set, Kim couldn't wait to answer. "It must be me," said Kim, "as I was on set 99% of the time. After seven months of filming, I couldn't stop laughing when I saw the director." Ahn didn't agree, though. "It should be me," said Ahn. "I really worked hard to resemble the character, and I liberated myself to be funny. It was a pleasure to work in the team, and the director had the loudest laugh."
Since those cells also played an important role in the story, the production team invited multiple actors to interpret. "Sinister Cell", for example, was dubbed by comedian Ahn Young-mi. "I am grateful that she is willing to take this very special role," said director Lee Sang-yeob. It was also the favorite cell for Kim. "Sinister Cell is so funny," said Kim. "As soon as it speaks, everyone in the Cell Village goes crazy."
Yumi's Cells is adapted from the namesake webtoon. The ordinary office worker Yumi (played by Kim Go-eun) is too shy to express herself, until she tries to learn more about herself, and eventually finds the love of her life. Starting from September 17th, the series will be exclusively available at 22:50 (SGT) every Friday and Saturday on iQiyi International app or iQ.com.
Download the iQiyi app or log in to www.iQ.com for more amazing Asian shows.
The post 'Yumi's Cells' Starring Kim Go-eun and Ahn Bo-hyun, Now Streaming appeared first on Starmometer.