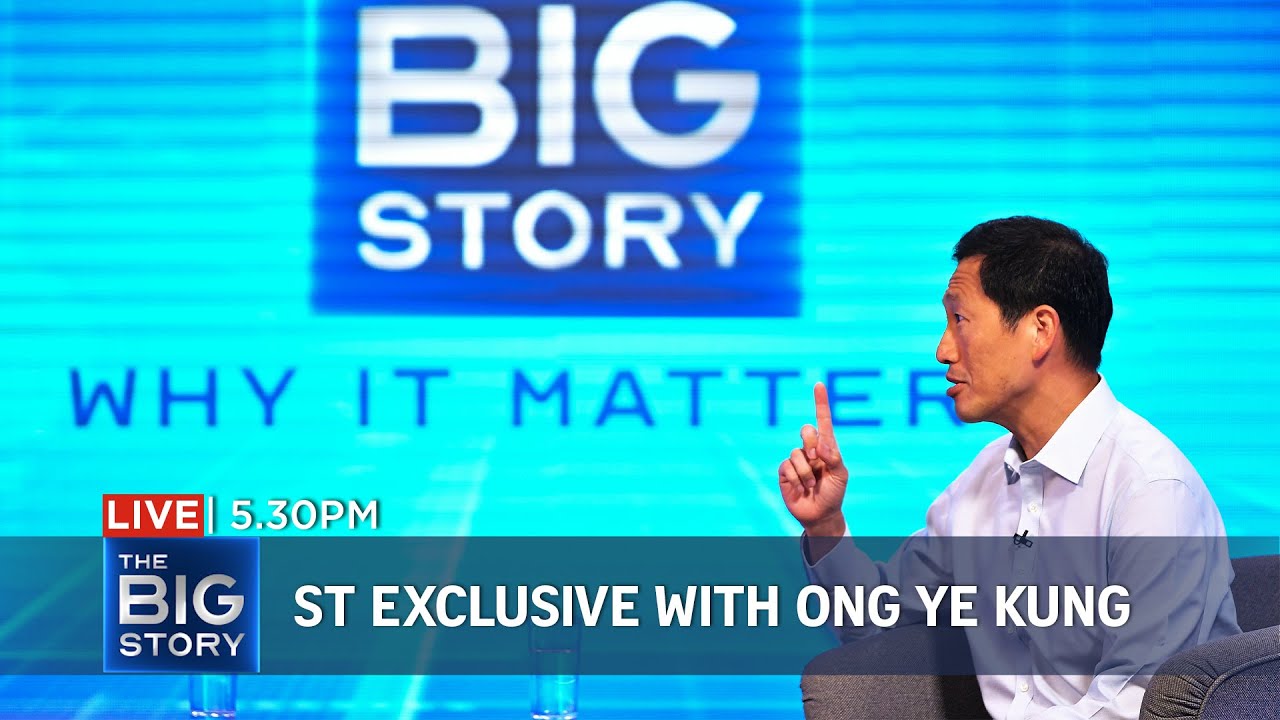 Singapore is open for tourism to Australia, Brunei, China, New Zealand and Taiwan thanks to its Air Travel Pass agreement.
Before departure, allowed visitors must register and make a payment for their on-arrival COVID-19 PCR.
Also, all these visitors have to book a (non-residential) accommodation to undergo a 1–2 day quarantine while waiting for their COVID-19 test result.
The Republic of Singapore is a modern city-state on an island in Southeast Asia. In addition to the main island, there are 64 smaller ones.
Join our FB GROUP: Covid-19 Travel Advice & Support Community
RELATED:
– Is Malaysia Open for Tourism? – All You Need to Know
– Is China Open for Tourists? – All You Need to Know
– Countries Open for Vaccinated Tourists
Singapore Reopening Tourism – Latest Update
August 29 – Singapore opens "vaccinated-travel lane" for Germany, Hong Kong, Brunei and Macao from August 26
Singapore decided to lift quarantine restrictions for fully vaccinated travelers from Hong Kong and Macao on Aug. 26 and Germany and Brunei from September, according to Transport Minister S. Iswaran.
The government is afraid that a longer closure could lead to irreversible damage in different sectors of the economy.
"The longer our borders remain closed, the greater the risk of lasting damage to our economy, our livelihoods and our status as an aviation hub," said Mr. Iswaran.
Source: CNBC
August 15 – Singapore to allow entry to fully vaccinated work pass holders from August 10
Fully vaccinated work pass holders and their families can seek permission to re-enter Singapore from August 10 onwards.
Travelers with only one dose of a COVID vaccine or those who received the last jab within the last 14 days won't be able to enter. "Those who are unable to produce the necessary documentation will be denied boarding or entry," said the Ministry of Manpower (MOM).
This reopening is quite generous since authorities will allow visitors from high-risk countries as well.
However, visitors with travel history or transit, within the last 21 days to India, Bangladesh, Nepal, Pakistan, Sri Lanka and Myanmar will be denied entry.
Source: HRD Asia
August 2 – Singapore might reopen quarantine-free travel by September, 2021
Authorities are rushing up to immunize two-thirds of its population by Aug 9. So far, the country has inoculated nearly 75% of its 5.7 million people, the world's second highest after the United Arab Emirates.
Finance Minister Lawrence Wong told parliament that when the country reaches 80%, it would be in a position to reopen international borders quarantine-free. This milestone is achievable by September.
"While other countries may have come to terms with a certain level of COVID-19 cases and even deaths, this is not the choice we want to make in Singapore," Wong said. "At the same time, there is no need to wait for everyone to be vaccinated before we begin to open up. That would mean holding back the entire reopening timeline until much later in the year, which is not tenable."
Source: Bloomberg
Is Singapore open for Americans?
U.S. citizens are allowed to enter Singapore for a short-term visit only if they can get a SafeTravel Pass or have an approval letter of entry from the relevant government agency in the country.
Air Travel Pass – Singapore
Passengers arriving from low-risk countries can enter Singapore without 14-days quarantine but they have to get tested at arrival. At the moment this list only includes 6 green-list countries:
China
New Zealand
Brunei
Australia
Taiwan
Germany
Hong Kong
Macao
The impact of the Coronavirus on Singapore
As can be seen from the data, Singapore's death toll has been very low. With 67,050 confirmed positive cases the country only has had 55 deaths.
International Reopening will be gradual
Singapore has gradually opened to business travelers and a few selected groups of tourists. The head of the country's tourism agency concedes it will be a while before mass travel is allowed due to fears of the pandemic.
Entry requirements
Citizens and permanent residents of Singapore can return home. Anyone else has to apply for approval. The process is easier for Chinese nationals who have "Fast Lane" access.
Essential business travelers must contact the Ministry of Manpower and those who need to travel to Singapore for other urgent reasons must go through the Immigration and Checkpoints Authority.
Travelers who are approved will receive an official letter that they must show a immigration officer upon arrival in Singapore.
How safe is it to visit Singapore now?
According to the CDC, Singapore is a safe country to visit during COVID. The risk of getting and spreading COVID is not too high. (Source: CDC.gov)
How has Singapore managed the pandemic?
Singapore was one of the first countries to be affected by the virus.
The government's response was initially measured. Restaurants, bars, theaters, and malls remained open. The government asked people to wash their hands and to stay home if sick.
Singapore's tight social and government controls were used to trace, monitor and isolate people. Anyone who did not cooperate with health officials was severely punished. Breaking quarantine resulted in jail time as well as passport suspensions and other rather strict measures.
By mid-June, the number of cases had dropped dramatically and Singapore gradually opened. First retail outlets, restaurants, and movie theaters were opened, though with strict social distancing.
Then religious services with crowds of up to 50 people were allowed. As the rate of infection continued to drop, gatherings of up to 100 people were allowed. The government is now working to open up the economy even further and assist migrant laborers to return to their jobs.
Why Visit Singapore?
The island nation has 44 Michelin-starred restaurants and flavors from all over the world. Visitors will commonly find dishes from China, Malaysia, and India among the local hawkers.
Then there are the many festivals, which also give visitors an opportunity to try different cuisines. In particular, there is the Singapore Food Festival and the Singapore Cocktail Festival for gourmets from around the world.
There are also music and sports festivals – The city never sleeps.
Travelers can also enjoy the art scene by visiting the many galleries as well as museums and enjoy many cultural events.
Singapore is a fashionista's paradise as well.
On top of that, there are green spaces, great beaches, and a fantastic Universal Studios theme park. All of it is easily accessible via public transport, and everything's safe and very clean.
Basically, Singapore is the ultimate adult playground. It's also a wonderful hub if visitors would like to visit other countries in Asia.
---
Singapore reopening: Update Archives
July 20 – Singapore reopening plans delayed due to COVID-19 cluster
A cluster of COVID-19 cases linked to a karaoke bar has led authorities to send 2,000 people to quarantine and delay the country's reopening.
On July 16, the Health Ministry announced this new cluster of infections is a setback for their reopening plans.
The government immediately imposed aggressive measures to contain the spread. As of today, only gatherings of two people are allowed. This means that going to restaurants and coffee shops is only possible in pairs.
"There is a real risk that the cases from these clusters would have spread to the community, especially if there are individuals who have not come forward on testing," said Lawrence Wong, finance minister and co-chair of the government's coronavirus taskforce.
These restrictions will be in force through August 8.
Source: Reuters
July 4 – Singapore to move to the "new normal" in September, 2021
Singapore enforced a severe nation-wide lockdown in mid-May due to a spike in unlinked infections across the territory.
Fortunately, authorities managed to control the situation fairly quickly and now they are speaking about moving to a "new normal" in September.
"The Prime Minister's key [Broadcasted] message wasn't testing. It was vaccination. vaccination is the key to help us transit to live normally with COVID," said Health Minister Ong Ye Kung in an interview on July 1.
Mr. Ong also mentioned September as a potential month to further easing restrictions "what you would see is not a big-bang opening at the end of August or September, but a progressive one," he added.
June 17 – Singapore to review travel bubble with Hong Kong in early July
The long-awaited and multiple times canceled travel bubble between Singapore and Hong Kong might finally start in July.
Singapore Ministry of Transport (MOT) announced that Transport minister S. Iswaran and Hong Kong Secretary for Commerce and Economic Development Edward Yau have "maintained close contact and agreed that both sides would review the situation in early July, before making a decision on the target launch dates of the ATB flights."
As of yet, Finance Minister Lawrence Wong said the government wants to make sure they are doing the best to control the spread of the virus to avoid potential flare-ups.
(Source: Channel News Asia)
June 1 – Singapore might reopen for tourism by the end of August, 2021
For the very first time in months, Singapore Prime Minister Lee Hsien Loong spoke about a reopening plan at a conference earlier today.
According to the Minister, the solution moving forward will include "testing, contact tracing, and vaccinating, all faster, and more."
In order to achieve his goal, Singapore will open up vaccinations for 12-18 year-old people as well as adults aged 39-49. By using this strategy, all eligible people should have gotten at least their first shot by August 9, the country's national day.
"As long as our population is mostly vaccinated, we should be able to trace, isolate, and treat the cases that pop up, and prevent a severe and disastrous outbreak," stated the Minister.
(Source: Bloomberg)
May 16 – Singapore to reimpose strict domestic COVID-19 restrictions after months of enjoying a "new normality".
Back in December, Singapore relaxed its internal restrictions following the optimistic data that showed months of single-digit or no locally transmitted daily infections. People were happily "enjoying the new normality" when the situation suddenly changed.
Only last week, the country detected 71 locally transmitted cases, 15 of which are not linked to other infected patients.
Singapore has decided then to adopt an aggressive approach to try to contain the spread of the virus before it's too late. Thus, starting today, May 16, authorities have banned in-person restaurant dining and limited social gatherings to two people among other restrictions.
Unfortunately, the long awaited travel bubble with Hong Kong that was set to start on May 2, will be delayed until further notice.
April 14 – Singapore will accept digital travel pass for travelers
Starting next month, Singapore will allow arrivals to show proof of vaccination and/or COVID-19 tests through an app that keeps track of certified results and medical history regarding COVID-19.
Singapore is the first country to have approved the use of the app, others are expected to follow. This will open the door to a faster and more efficient way to go through airport health checks. (Source)
The post Singapore opens "travel lane" for Germany, HK, Brunei and Macao from Aug. 26 appeared first on Traveling Lifestyle.