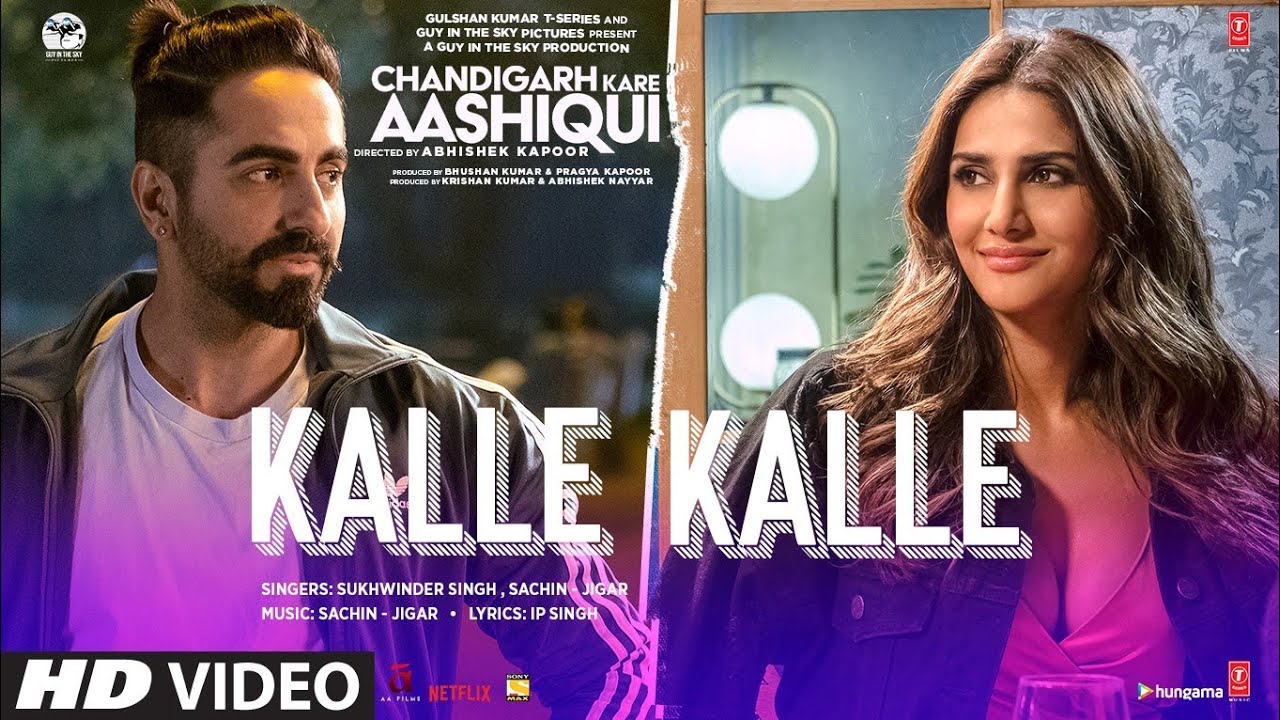 Kalle Kalle: Feel The Pain In Love With Vaani Kapoor & Ayushmann Khurrana's Latest Melodious Track From Chandigarh Kare Aashiqui
Ayushmann Khurrana has built such a brand for himself in the recent years that any project that he is associated with becomes relevant and effective. So, Chandigarh Kare Aashiqui fascinated me ever since the film's announcement. Couple that with Ayushmann's rugged new look and his sizzling chemistry with Vaani Kapoor, and I was sold. The duo made me dance on the beats of their first two peppy tracks from the film, Chandigarh Kare Aashiqui and Tumba Te Zumba, but with the latest song, Kalle Kalle, they made me feel the painful side of love.
Picturised on Ayushmann and Vaani, the song shows the difficult times in the love story of Ayushmann's Manu and Vaani's Maanvi, with both of them longing for each other's company but are unable to make that happen. With Manu being all secluded and isolated, Maanvi is trying to reach out to him but the effect of him avoiding her is very beautifully portrayed by the lyrics on the song in Punjabi.
Here's the song, Kalle Kalle:
Priya Saraiya has lent her voice to this soulful track along with Sachin-Jigar, who have also composed the song while Priya has given the lyrics for the song herself.
Chandigarh Kare Aashiqui features a love story between Manu and Maanvi, that faces a roadblock when Maanvi's past comes in between. The Abhishek Kapoor directorial is slated to release theatrically on December 10, and going by the successful run that Ayushmann has been on since the past few years, I have huge expectations from this too. While Vaani has done some brief roles in Bell Bottom and War in the last few years, I am also excited to see her get back to the leading space and prove her mettle as an actor yet again.