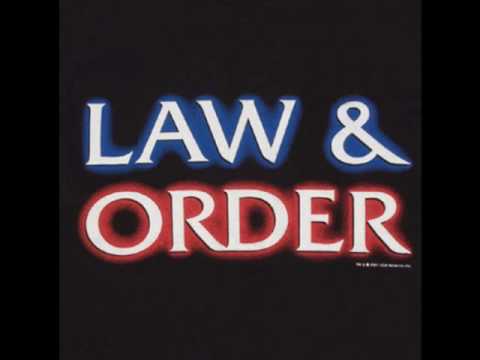 Prince Andrew has been 'served' the papers for Virginia Giuffre's civil lawsuit
For weeks, we heard about Virginia Roberts Giuffre's lawyer sending a process server to Windsor to serve the lawsuit papers on Prince Andrew. Andrew had apparently been dodging the process server, and we even heard that Andrew fled to Scotland (again) to avoid being served. For the past week and a half, that was all bullsh-t. The process server did go Royal Lodge twice, and was basically forced to leave the lawsuit paperwork with Andrew's security officers. From the Daily Mail's exclusive:
Prince Andrew has been served with legal papers for the bombshell sexual assault lawsuit brought by the Jeffrey Epstein accuser who claims she was raped by the prince as a teen. According to a document filed on Friday, an affidavit of service was served at the Duke of York's home in Windsor, England, on August 27.

An agent working on behalf of Virginia Roberts handed the papers over to police officers at the property, who agreed to hand them to the prince, according to the papers. The agent had tried the day before but was rebuffed and told that staff had been 'primed' not to accept any documents, the papers state. When the agent returned the next day, the police officers at the gate of Royal Lodge, Andrew's official residence, changed their mind and allowed him to leave the paperwork.

The documents filed on Friday state that Cesar Sepulveda with British corporate intelligence company GCW intelligence went to Andrew's home on August 26 at 9.30am where he met with security staff at the gate, handed over a business card and was asked to wait. The document says that 'after some time' Sepulveda met with a Metropolitan police officer who tried to call to see whether he could be let up. After more time passed, Andrew's head of security arrived and had 'apparently experienced the same difficulties and could not raise anyone in charge there'.

Sepulveda said the officers said that anything he left with them 'would not be forwarded to the defendant and it appeared from the attendance that the security staff had already been primed not to allow anyone access onto the property to serve court process and had been instructed not to accept any service'.

The following day Sepulveda returned to the Royal Lodge and a police officer at the entrance called a different supervisor who said that the documents could be left with the cops at the gate. The material would then be 'forwarded on to the legal team'. The document states that Sepulveda 'did enquire whether it was possible to meet personally with the defendant, but he was told that was not possible and although (Sepulveda) did ask the whereabouts of the defendant, the Metropolitan Police Officer said that he could not answer any questions.'
David Boies (Virginia's attorney) confirmed to British and American outlets that he believes that this qualifies as "Andrew being served," although Boies noted that "Process servers have shown up at his residence, and they have refused to take the summons and refused to let the process servers in to serve… He has stopped coming out in public. He has been moving around." LMAO, Andrew is so dumb. Hiding behind royal hedges and dodging process servers and running off to whine to mummy about it. Meanwhile, this was incredibly predictable: because the papers were not handed directly to Andrew, he believes he was not "successfully served."
Prince Andrew's team do not believe that legal papers from lawyers for the woman who has accused him of sexual abuse have been successfully served, the BBC understands. Virginia Giuffre has launched a civil case against the prince in New York – and legal papers have to be "served" before the case can proceed. Her lawyers said they were left with a police officer at his home in Windsor.

On Monday, a US judge must determine whether the papers have in fact been "served" before any case can get under way. The video conference, scheduled for a New York court, will consider the next stages of the case.

Asked whether the prince had received the papers and if he accepted they had been served, a spokeswoman representing the prince said: "No comment."

One reason it is believed the duke's team does not consider papers have been served is because they maintain British legal procedures require that a valid request for assistance from UK court officials must come from a judicial or diplomatic officer in the US – and not from Ms Giuffre's lawyers. It is understood there are also questions over the steps taken to deliver the papers, in particular, attempts to serve them personally to the prince at his home and to email them to barristers who may not be authorised to conduct litigation.

BBC royal correspondent Nicholas Witchell said: "Clearly the papers have not been served personally on Prince Andrew. Equally clearly, Prince Andrew has not been making himself available to receive these papers so it will all now have to be decided by a judge in New York on Monday – whether they've been served, whether the court case can continue."
It was my understanding – from my attendance at Dick Wolf University – that because this is an international situation involving an American suing a British national in American civil court, that it doesn't actually matter that Andrew was not personally served. Besides, it is clear that Andrew has been "informed" of the lawsuit – Boies is in contact with Andrew's lawyers already, and has been for years. Andrew's entire legal strategy seems to be "head in the sand, hide behind a curtain, you can't see me." Which is not really a legal strategy, it's just an immature bluff.
Photos courtesy of Avalon Red.