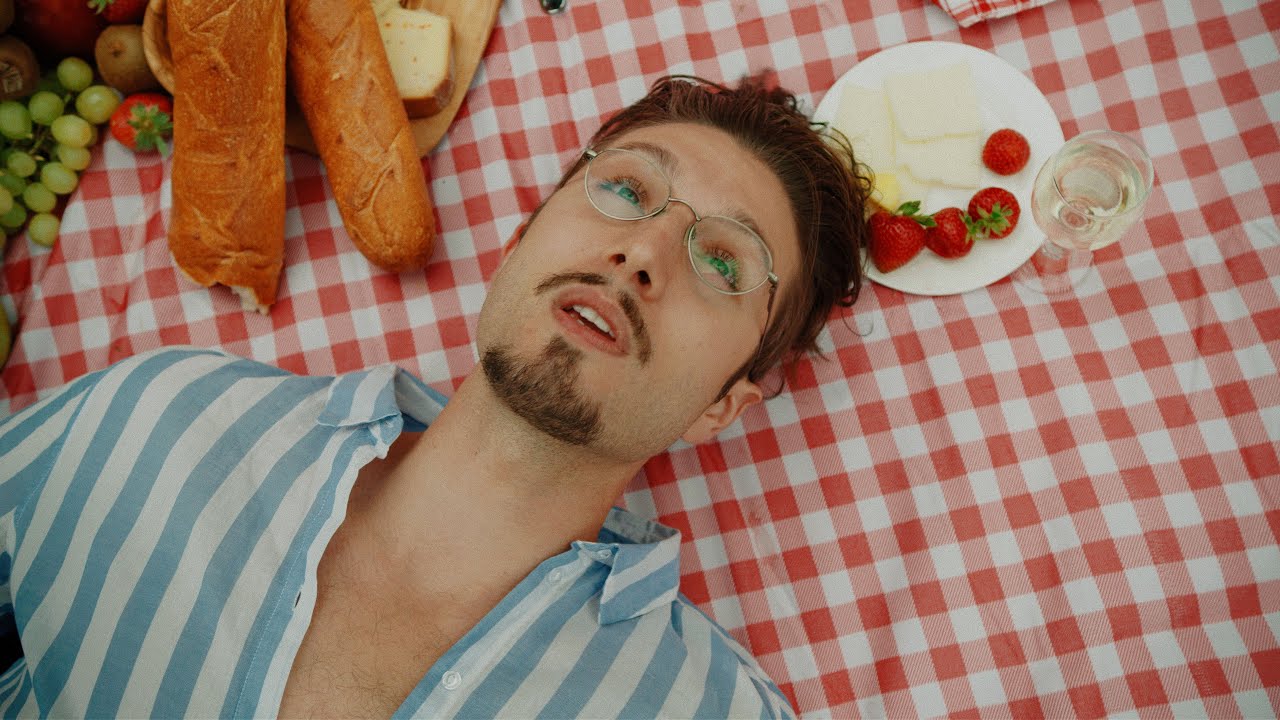 bbno$ new single out now + new studio album announcement
Today sees rising star bbno$ [baby-no-money] release his brand new single 'i remember', alongside the announcement of his sixth studio album titled 'eat ya veggies', out October 8th via the bbno$ label in partnership with mtheory.
Following the release of the hit collaboration 'edamame' with 88Rising's Rich Brian, which has amassed over 60m streams across major DSPs in just 6 weeks, trended on TikTok with 350k+ creations globally and been championed by BBC R1's Jack Saunders as his 'Tune of The Week'; bbno$ is back with another incredible single and video for 'i remember'. The third single lifted from forthcoming album 'eat ya veggies', sees bbno$ trade in his signature raps and punchlines for a heartbreak anthem filled with mellow vocals, a yearning melody and killer bassline. The indie-pop influenced track is the perfect appetizer for his upcoming album and showcases his effortless ability to blend genres together. The new single is also accompanied by an official music video directed by Shiraz.
Talking about 'i remember', bbno$ said…"i remember is a nostalgic experience of love that is meant to be a good follow up to my song help herself. I love making fun rap songs, but it's nice to try out new styles and do things people don't always expect from me. It's my goal to be a multi-dimensional songwriter and I think this song helps show that."
'eat ya veggies' is the sixth studio album by bbno$ and the first project since the release of his 'my oh my' EP earlier this year. Set to be a genre-blending nostalgia trip, the 12-track album will see guest features from Rebecca Black, Night Lovell, and Rich Brian, alongside production from frequent collaborators such as Y2K and more. Due October 8th,the project will bring together die-hard fans of bbno$'s signature catchy previous singles and those interested in his exploration of a brand-new sound.
Speaking about their forthcoming album bbno$ said…"eat ya veggies is really just my social responsibility to tell the kids to eat more vegetables. There is no deeper contextualized meaning. Hope you enjoy lol."'
eat ya veggies' Tracklisting
1.resume
2.yoga (feat. Rebecca Black)
3.edamame (feat. Rich Brian)
4.black eyed pees
5.brainless
6.u mad
7.2 time zones (feat. Night Lovell)
8.check up
9.big boss baby
10.i remember
11.wussup (feat. Yung Gravy)
12.tonight we fuckin party
[Photo credit – Mats Schram] Pre-order/Pre-save Here
bbno$ will also embark on the eat ya veggies!tour later this year, which will see him perform across the US & Canada throughout October and November, as well as a subsequent rescheduled UK and European tour in February and March 2022. Full tour dates are below, with ticket information available at: https://bbnomula.com/tour/
bbno$ has become a case study in how to succeed as an independent artist. The sheer success accumulated by the young artist is evidenced by the fact that bbno$'s tracks have now been streamed more than 2 billion times. He has amassed more than 1.3 million TikTok followers, and over 1 million Instagram followers, and his tracks have been used in over 10 million TikTok videos which have been watched a total of 2 billion+ times. He has since sold-out headline tours in North America, China, and Europe.
Billboard
#58 Billboard Hot 100 Canada
#1 most added song at Billboard Top 40 Canada
Shazam Top 200
Global – #88
Finland – #3
Lithuania – #4
Singapore – #2
Indonesia – #10
Norway – #12
Canada – #10
New Zealand – #21
Australia – #25
Faroe Islands – #25
Romania – #38
Greenland – #48
Estonia – #55
Malaysia – #47
Philippines – #60
Denmark – #69
Bulgaria – #70
Slovenia – #78
Georgia – #82
Bosnia and Herzegovina – #95
+more
Spotify Global
#89 Global Top 200
Spotify Top 200
Singapore – #10
Indonesia – #10
Finland – #20
Estonia – #29
Lithuania – #31
Malaysia – #32
Canada – #25
Latvia – #53
Norway – #55
Hungary – #64
Slovakia – #72
Romania – #85
Czech Republic – #94
RESSO Indonesia
#1 on Hip Hop Top 40
#3 on TikTok Top 20
#9 on Pop Top 40
#15 on Top 50
The post bbno$ new single out now + new studio album announcement appeared first on LionhearTV.