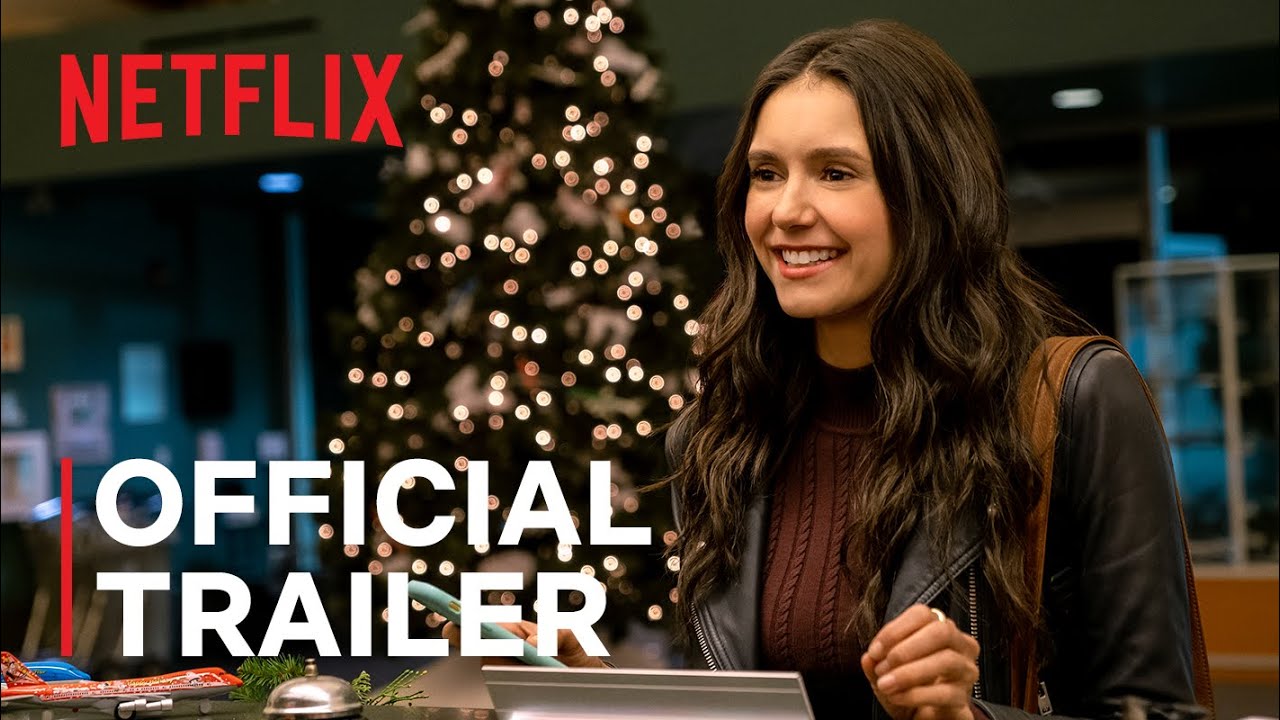 Holiday Flicks, a Korean Reality Show + More on Netflix This November
There's more to binge-watch this November as Netflix drops new titles on the platform. There's the supernatural Korean original drama Hellbound, an action-comedy starring Ryan Reynolds, Gal Gadot, and Dwayne Johnson, and Christmassy titles to add to your must-watch list. Now, somebody pass the popcorn, please?
Put these exciting titles on your Netflix Philippines watch-list for November 2021:
Love Hard
Release date: November 5
After meeting her ideal man on a dating app, a writer (Nina Dobrev) flies 3,000 miles to surprise him on Christmas, only to find out she's been catfished. To make amends, the man who duped her promises to introduce her to the actual guy in the photos she saw, if she agrees to be his pretend girlfriend for the holidays.
Father Christmas Is Back
Release date: November 6
Four feuding sisters reunite in a Yorkshire mansion for Christmas. When their long-lost father unexpectedly shows up, misunderstandings arise as they uncover the carefully kept secret that ruined their family years ago.
Passing
Release date: November 10
When two mixed-race high school friends cross paths once again in 1920s New York, a mutual obsession with each other's lives threatens to upend their realities. Where Irene (Tessa Thompson) identifies as African-American alongside her husband, Clare (Ruth Negga) "passes" as white and is married to a wealthy but prejudiced caucasian man.
Red Notice
Release date: November 12
In an Interpol agent's (Dwayne Johnson) attempt to bring in the world's second most wanted art thief (Gal Gadot), the latter becomes his reluctant partner in crime when they end up pursuing an elusive crook (Ryan Reynolds) who's always one step ahead of them.
The Princess Switch 3: Romancing the Star
Release date: November 18
Vanessa Hudgens is back for yet another installment of The Princess Switch. The actress returns as twins Margaret and Stacy, who team up with their doppelganger, Fiona, when a priceless relic, loaned to them by the Vatican, goes missing.
tick, tick…BOOM!
Release date: November 19
In this semi-autobiographical musical drama, a promising young theater composer (Andrew Garfield) navigates love and friendship in New York. Nearing the age of 30, he also has to deal with the pressures that come with a career choice he may be starting to regret.
Cowboy Bebop
Release date: November 19
Gear up for some nostalgia with the live-action remake of Cowboy Bebop. This anime, set in 2071, follows Spike Spiegel (Jon Cho), a bounty hunter working for the Inter Solar System Police. Alongside his team, Spike goes around the galaxy to catch the bad guys. The show also stars Mustafa Shakir as Jet Black, the jaded ex-cop, and Faye Valentine as Daniella Pineda, the street-smart amnesiac.
Hellbound
Release date: November 19
Based on a popular Naver webtoon, Hellbound is premised on supernatural angels appearing on Earth to condemn people to hell. At the center of it all is Jung Jin Soo (Yoo Ah In), the charismatic yet mysterious leader of the New Truth Church. The group is a religious cult that openly preaches of the vengeful angels' visits, proclaiming that they've been sent by the "divine."
New World
Release date: November 20
Six celebrities, including hallyu actor Lee Seung Gi, and K-Pop stars Kim Hee Chul and Kai, compete in a reality show that requires them to earn virtual currency. Once successful, they can cash in their accumulated wealth on the final day of their stay on a utopian island.
True Story
Release date: November 24
A comedian's (Kevin Hart) tour stop in his hometown of Philadelphia goes awry when consequences from a night spent with his brother (Wesley Snipes) catch up to them and threaten to ruin his career.
This story originally appeared on Preview.ph. Minor edits have been made by the SPOT.ph editors.