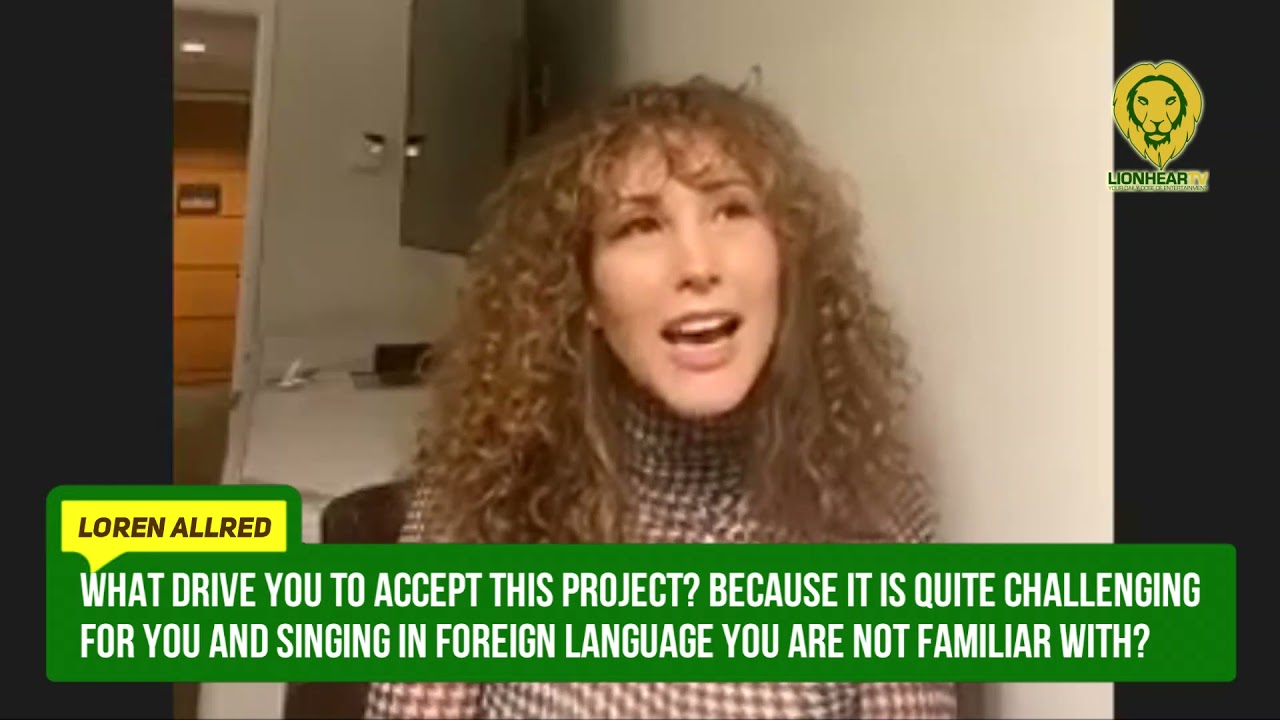 Loren Allred shares preparations for singing Regine Velasquez's song 'Araw-Gabi'
On December 10, Never Enough singer Loren Allred shared her preparations for singing Regine Velasquez's OPM song, Araw-Gabi.
During the media conference GILIW: A Troy Laureta OPM Collective Vol. 2, Allred listed her preparations with Filipino-American music director Troy Laureta, such as watching Velasquez's Wish Bus performance of the song.
"When Troy [Laureta] asked me to do this song, of course, I was intimidated. Tagalog is a very complex language, and he sent me the lyrics, and he sent me the Regine Velasquez performance in the Wish Bus, so I got to listen to the song. And I really just practiced a lot.
"But it was in the studio. Troy really helped me get in there and taught me the little inflections. I was really committed to trying to make it sound as good as possible. It took some time, that one line, but we got it. We did it. And I really was just so excited for the challenge. And I can't wait to sing it live one day. That will be the next challenge."
She also wanted to know the meaning behind the song, so she asked for the Araw-Gabi's translation.
"It was important for me to know what I was singing about so I asked Troy to give me the translation, and just hearing about how romantic and sweet the song Araw-Gabi is–just made me feel I could give it my own interpretation."
Allred also praised Laureta's arrangement, noting that he gave the song new life.
"Honestly, Troy's arrangement of the song, I think he just gave it a whole new life- different 'key' changes, just beautiful solos, and of course, his background vocals."
She then expressed how honored she felt singing Araw-Gabi, recalling her time in Manila in 2018.
"I really feel honored to do this. I went to Manila a few years ago and saw how much the people in the Philippines love singing. I remember seeing Karaoke machines in people's backyards, people singing at the Mall, people singing at 1 AM.
"It was just so full of music. Not only that, I think the Philippines has some of the greatest singers of all time who come from that culture. And to be able to even /emulate some of these classic songs was just an honor to me. So it was just an easy decision to make."
Laureta's 13-track album GILIW: A Troy Laureta OPM Collective Vol. 2 is available on all digital streaming platforms.
The track includes songs such as Intro: Kaibigan (ADAH), Magkasuyo Buong Gabi (Deborah Cox and Ruben Studdard), Laging Tapat (Skylar Stecker), Kaba (Cheesa), You Are My Song (Fernando Varela), Kailangan Ko'y Ikaw (Shosanna Bean), Paano Ang Puso Ko (All-4-One), Interlude: Ang Pag-ibig (Boy Abunda), Maghintay Ka Lamang (Jake Zyrus), Nandito Ako (Nicole Scherzinger & Regine Velasquez-Alcasid), Someone To Love (Jona), Araw-Gabi (Loren Allred), Outro: Kung Kita'y Kapiling (Jake Zyrus).
The post Loren Allred shares preparations for singing Regine Velasquez's song 'Araw-Gabi' appeared first on LionhearTV.