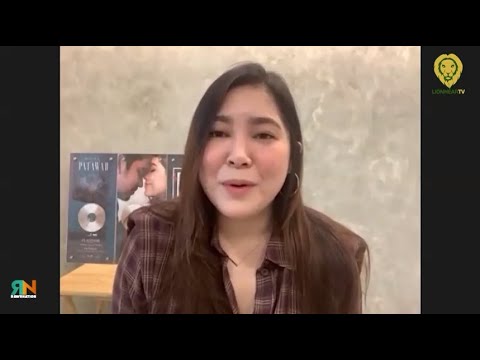 Moira dela Torre gives HOPE to 2 million Filipinos
Moira Dela Torre has been the most-streamed Filipino artist on Spotify for a few years now. Her "Paubaya" music video, uploaded on Youtube on February 15 of this year, reached over thirty-one million views as of this writing. With millions of followers on her social media accounts, Moira has become one of the most recognized in the local entertainment industry.
Many do not know that Moira has been battling psoriasis since her high school days. Psoriatic disease, when visible on the skin, carries a strong stigma on patients. Many patients prefer to hide their conditions for fear of being ostracized and disliked by society that puts a high premium on flawless skin.
Psoriatic disease is a systemic condition, and an estimated two million Filipinos are afflicted with this disease. This condition predominantly affects the skin, and up to 30% of individuals develop inflammatory and disabling arthritis. Several co-morbid conditions associated with psoriasis include metabolic syndrome, cardiovascular disease, osteoporosis, and depression.
Even after passing the Psoriasis Resolution at the World Health Assembly in 2014, the majority remain to have little or no access to medical care and treatment. The pandemic has also added to the burden of the disease. Deaths from complications of uncontrolled illness and the alarming rise in suicidal ideation from 14% to 24% are significant concerns that require urgent attention.
Stigma surrounds psoriasis, a highly misunderstood condition. People who do not have psoriasis often know nothing about it, while those with it usually hide it. Without accurate information, the community believes the myths surrounding it. "Tama na ang sabi-sabi, kami naman ang pakinggan ninyo," pleads Moria. The highly recognized Filipino celebrity is now asking everyone to stop spreading the "hearsay." It's time to listen to the patients themselves.
For more information about what's being done for people with Psoriatic disease, visit www.psoriasisbill.org.ph
The post Moira dela Torre gives HOPE to 2 million Filipinos appeared first on LionhearTV.