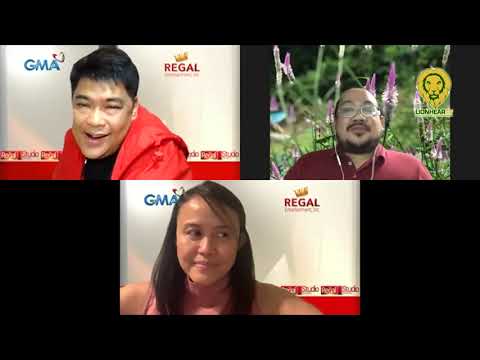 REVIEW: Bittersweet and Heartwarming story in Regal Studio Presents 'Promises to Keep'
Miranda's irresistible charm is a delightful sight to behold in this heartwarming story of friendship, unsolicited romance, and moving forward.
GMA Network
Actors: Kelvin Miranda, Mikee Quintos, Angel Guardian, Tyrone Tan
Genre: Romance, Drama
Premise: Two childhood best friends bound by a promise in the past meet again after 11 years, but circumstances are different for them to be together.
Running Time: 30 minutes
Time slot: Sundays 4:35 PM
Why You Should See It:
A heartwarming tale of friendship and unspoken romance unfolds in the latest episode of Regal Studio Presents. In Promises to Keep, childhood best friends Jenny (Quintos) and Eloy (Miranda) meet for the first time in 11 years, after the former's family migrated to the United States.
With Jenny's return, Eloy reminds her of the promise she told him when she said goodbye. Eloy held on to that promise, hoping his returning best friend would keep it. But circumstances are different. Eloy finds out that Jenny's arrival to the province is just a form of escape. Her boyfriend from the States, Paulo (Tan), pursues her–hoping they can return together to the States. Jenny, who has finally reconciled with her colorful childhood through Eloy's earnest efforts of reminding her of their time together, has hesitations. She has her mom, who is now in the States with her stepfather to worry about. Eloy's hope of reuniting with Jenny for good suddenly got threatened.
Miranda and Quintos previously worked in January this year via the handsomely-shot GTV series, The Lost Recipe. Their chemistry there was undeniably good, and promises of them soaring further as a love team was strong. But GMA Network has different plans for both. Miranda's highly successful mini-series, Loving Miss Bridgette, convinced viewers the young actor could well soar whoever he gets partnered with, and that's what will happen in his subsequent projects. Promises to Keep seemed to be a fitting closure to their love team, as the characters they play bid each other a bittersweet farewell in the end.
Miranda's irresistible appeal makes Eloy soar. He beautifully articulates the character's quiet and shy demeanor, but it's his body language and small gestures like how he pronounces words that give him a breathtaking charm.
Unlike the previous few episodes, it employs a better way of storytelling. Thirty minutes still feels brief for a good story to come up with a satisfying resolution, but here, the sense of wanting more or having missed a part of the story is not a problem.
It also helped that what this story is about is something audiences can relate to. Promises are meant to be broken. That said, Promises to Keep is a beautiful reminder to move forward and hope for better things to happen after one chapter of our lives finally comes to an end.
Regal Studio Presents airs on GMA Network every Sunday. Watch the official teaser for 'Promises to Keep' below:
The post REVIEW: Bittersweet and Heartwarming story in Regal Studio Presents 'Promises to Keep' appeared first on LionhearTV.