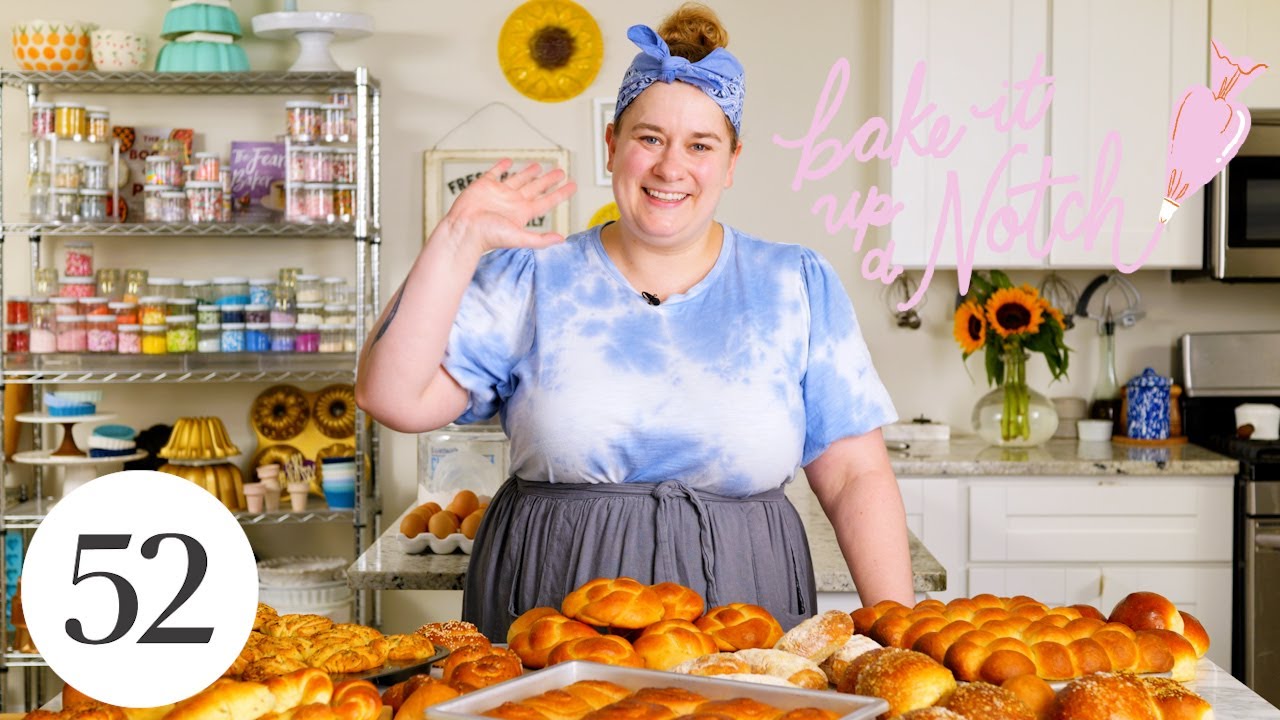 A Baker's 7 Secrets for Better Dinner Rolls
I can't do Thanksgiving without some really good rolls on the table. Since the season is just about upon us, I tackled the concept in the most recent episode of Bake it Up a Notch, diving deep into all things dinner rolls and learning a lot along the way! This year, on top of all of the recipes (and there are many!), I wanted to share all of my favorite tips, tricks, and techniques for baking all kinds of beautiful dinner rolls. So right in time for fall and holiday baking, here are my seven top secrets for perfect dinner rolls, every time.
1. Pick the Right Dough for Crusty vs. Fluffy Results
Dinner rolls can be made from either lean or enriched bread doughs. Enriched doughs are recipes that contain "enrichments" like butter, eggs, milk, and sugar. Examples of enriched doughs include brioche, challah, and Parker House rolls. Lean doughs contain no enrichments—they are just made of flour, water, yeast, and salt. Examples of lean doughs include baguettes, ciabatta, and plain varieties of sourdough. When choosing your ideal roll recipe, remember: If you're looking for a fluffier roll, opt for an enriched dough. For a crustier roll, choose a lean dough.