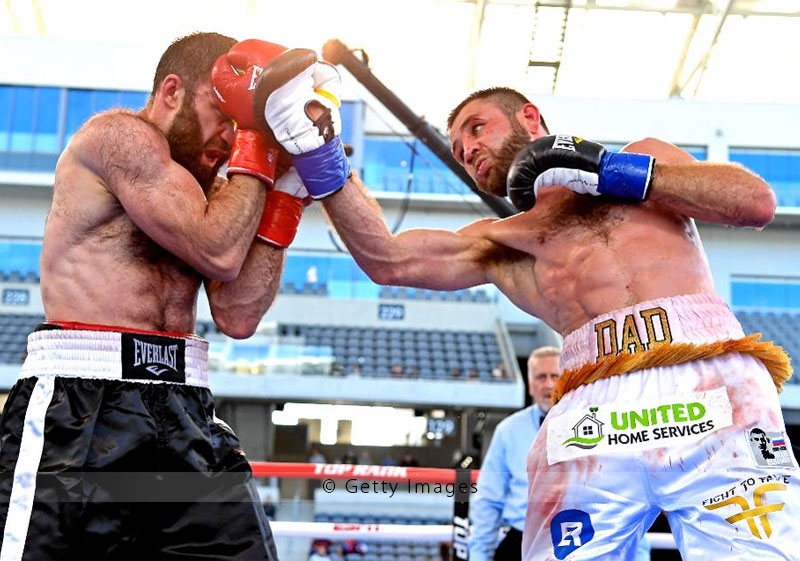 W
hen professional fighters don't fight, they don't get paid.
The coronavirus has impacted hundreds of fighters over the past two weeks and will impact hundreds more in the coming months. In just the last few days, event after event has been canceled. And if a scheduled fight doesn't take place, fighters are out of luck.
In many other professional sports, such as the NBA, player contracts are guaranteed, or largely guaranteed, so any coronavirus cancellations are a less immediate concern. The NFL is one notable exception; as David Canter, an agent and the CEO of DEC Management, told me, "NFL players wouldn't get paid unless they play games, other than bonuses and workout bonuses that are already due." But there's still a big difference with boxing. The NFL has 1,696 players on active rosters, with an average salary of $2.6 million. Boxing, meanwhile, has approximately 32,000 active fighters spanning 16 weight classes worldwide. Getting data on the average income for fighters is nearly impossible because there is no formal boxing league, union or central organization, but based on my professional experience, let's just say that the average ten-round fighter is probably making closer to $20,000 per fight, with 12-round world title fights ranging from $100,000 to $35 million.
Less than 1% of fighters are making million-dollar paydays. Even the majority of world champions are making hundreds of thousands, not millions. And in any case, fighters are subcontractors who must pay their own expenses, and there's no way for them to recoup any money they spent in the lead-up to a canceled fight—during the six to eight weeks of a training camp, for instance. Most fighters simply cannot afford not to fight. The coronavirus cancellations threaten their ability to make ends meet.
Top Rank Boxing, one of the world's leading promoters, chose to err on the side of caution last week by canceling its scheduled fights in New York, which were set to feature WBO featherweight world champion Shakur Stevenson vs. Miguel Marriaga and Michael Conlan vs. Belmar Preciado. Although Top Rank was acting responsibly, it doesn't change the impact these cancellations have on the participants.
© Forbes | Peter Kahn | Photo: Getty Images