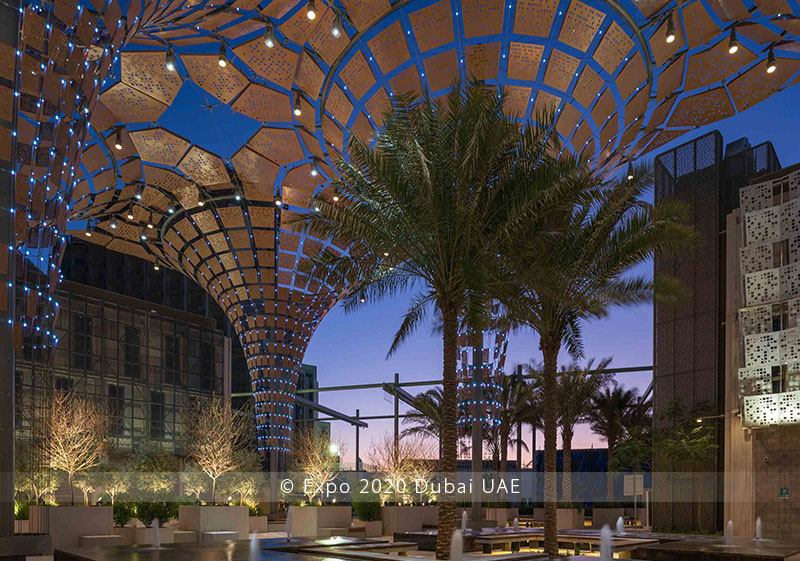 Expo 2020 Dubai and the UAE response to COVID-19
We continue to face a global situation that is both fast moving and unpredictable. Over the last several weeks, we have been working hard, both internally and in consultation with key UAE and international stakeholders, to review the ongoing impact of COVID-19 on our plans and preparations for Expo 2020 Dubai.
We remain firm in our collective aim to deliver an Expo that is true to its time and to our shared, urgent priorities. But it is clear that this is not the right time.
Expo's plans
While everyone involved in Expo 2020 Dubai remains firmly committed, many countries have been significantly impacted by COVID-19 and they have expressed a need to postpone Expo's opening by one year, to enable them to overcome this challenge.
We welcome the recommendation on 21 April of the Bureau International des Expositions (BIE) Executive Committee to support a request by the UAE government and Expo 2020's Steering Committee to postpone Expo 2020 for a year to 1 October 2021 – 31 March 2022.
We now await the full Member States' final decision, in due course, following their vote between 24 April and 29 May.
World Expos bring people together in a spirit of hope and collaboration for a better future. That is more needed now than ever, and we look forward to welcoming a world that is more resilient and unified in purpose, having overcome these very challenging times for us all.
If you have already purchased a ticket from us, we will contact you directly with an update. For more information, please refer to our FAQs.
A time for solidarity
We have always aimed to host a World Expo that inspires people by showcasing the best examples of collaboration, innovation and cooperation from around the world.
We believe that now, more than ever, humanity needs to come together to remember what unites us.
That remains the collective ambition of all of us involved in this Expo.
Looking after our team
It is our top priority to keep everybody involved in this Expo healthy and well. We continue to stringently followed the guidance from the local health authorities and World Health Organisation, and we will continue to do so as we navigate through these challenging times. To learn more, view the infographic.
Stay home. Stay safe.
Under One Ceiling Note
You can trust the integrity the information that Under One Ceiling posts. We may, however, receive compensation from the issuers of some products mentioned in this article. Opinions are the author's alone, and the content has not been provided by, reviewed, approved or endorsed by any advertiser.