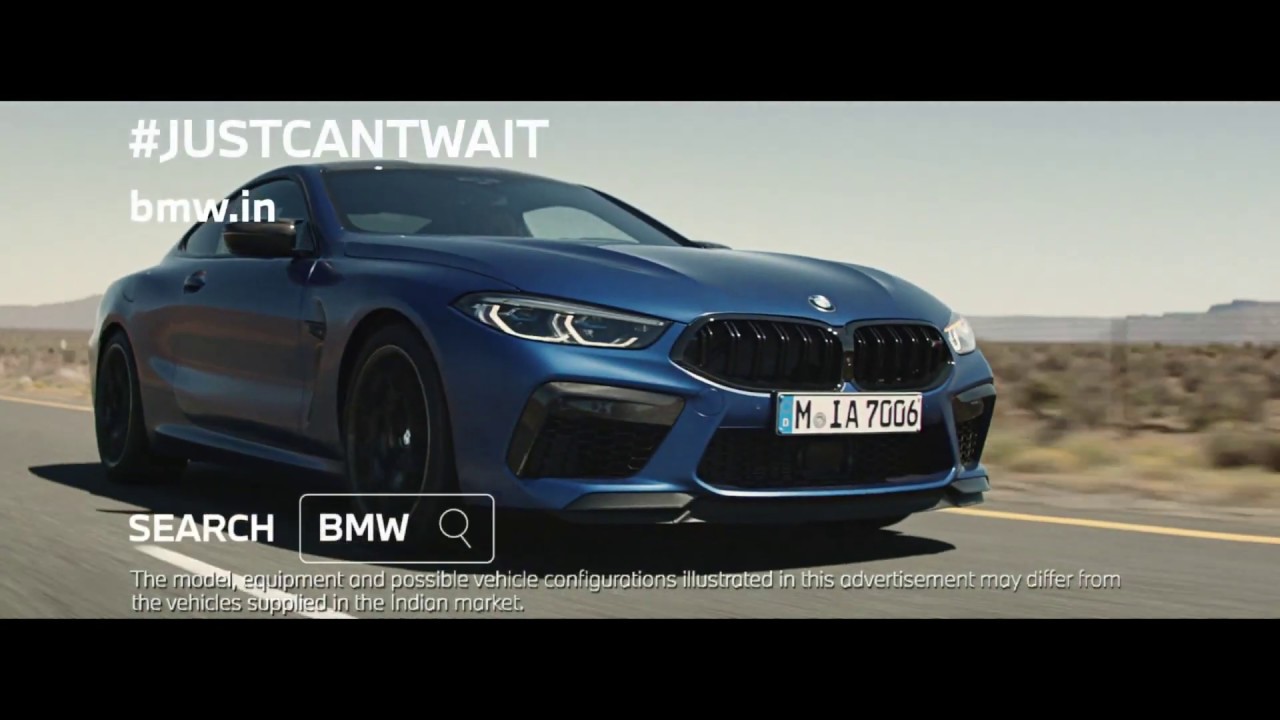 Despite production and sales coming to a screeching halt, albeit temporarily, the BMW brand has been moving forward with the same gusto as its dynamic cars and bikes. Responsive is not just a character trait of the automobiles BMW manufactures. It is embedded in the carmaker's DNA.
One of its responses in order to adapt to the new post-COVID world order is the unveiling of a new brand identity – the BMW Group recently revealed its new logo. One of the most iconic and recognisable logos in the world, the new BMW logo gets a subtle redesign and represents the company's vision for a new age.
According to BMW, the new logo, marked by a retro font and a more pronounced outer ring, "radiates openness and clarity". It also reinforces BMW's reputation for being "a relationship brand". However, the redesigned logo will be used for communication purposes and BMW has no plans as yet to adopt it for production vehicles.
Coinciding with the adoption of the new logo, BMW Group India also made an announcement of its intent – and preparedness – to respond to a world that has changed rapidly over the last four months, with its #JustCantWait post-lockdown campaign. The thoughtfully and tastefully executed campaign resonated with car lovers who have been eager to reboot and get a move on in their lives.
BMW Group India has also anticipated the needs of its customers in these testing times. Its financial services arm, BMW India Financial Services, has introduced the 'Easy Start' initiative that offers a range of benefits and makes it easy for customers to own a BMW. The benefits offered by 'Easy Start' include up to 40 percent lower EMIs over the first 2.5 years, 0 percent down payment with interest rates starting as low as 5.99 percent, and 0 percent charges for part-payment or loan restructuring. With BMW 360, buyer's can avail an assured buy-back based on the ex-showroom price of the model.
June was a busy month for the German manufacturer in more ways than one. It restarted operations on June 1, in accordance with government guidelines. Production at its Chennai plant has resumed with less than 50 percent of the regular workforce building cars that lakhs across the country love. It also put in place strict and comprehensive safety protocols across its BMW and BMW Motorrad dealerships, ensuring that customers can explore, test drive and purchase vehicles in a safe and sanitised environment.
The manufacturer has implemented several measures, which include a remodelling of its offices, plant and dealership layouts to comply with social distancing norms. Employees have been armed with protective gear and hand sanitisers, and will undergo regular health check-ups. Just as important, SOPs have been put in place that ensure regular surface sanitisation across its offices, plant, showrooms and workshops. BMW Group India has also launched industry-first hygiene initiatives that enable its customers to care for their favourite car or motorcycle from the comfort and safety of their homes. These include the 'Full Car' package, which includes a collective seal and protect kit that keeps your car spotless and shiny; the 'Air' kit that consists of AC systems cleaner, 2.5PM filter and ozonizer; and the 'Interior' package that decontaminates car interiors. Across its BMW and BMW Motorrad dealerships, pre-sanitised new and serviced vehicles will be handed over to customers at the location of their choice, and, among others, repair and maintenance of vehicles will be carried out by service engineers wearing personal protective gear at all times.
These initiatives complement the BMW Contactless Experience that was launched in April this year, and helps customers enter, explore and transact in the world of BMW at the click of a button. With www.bmw-contactless.in, the manufacturer has created a seamless experience that enables customers to access its products and services virtually via their smartphone, tablet or personal computer. On offer are a range of services including consultations on product, service packages and finance options that are handled in real-time by dealer representatives; an up close and personal 360-degree view of vehicle exterior, interior and features; among many others. The Contactless Experience also comes into play while purchasing a pre-owned BMW vehicle or booking a service appointment. All service related activities, such as the type of service required and service cost estimates – sent for approval via BMW Smart Video – are done virtually and in real time. The serviced vehicle is duly sanitised and delivered at the requested location.