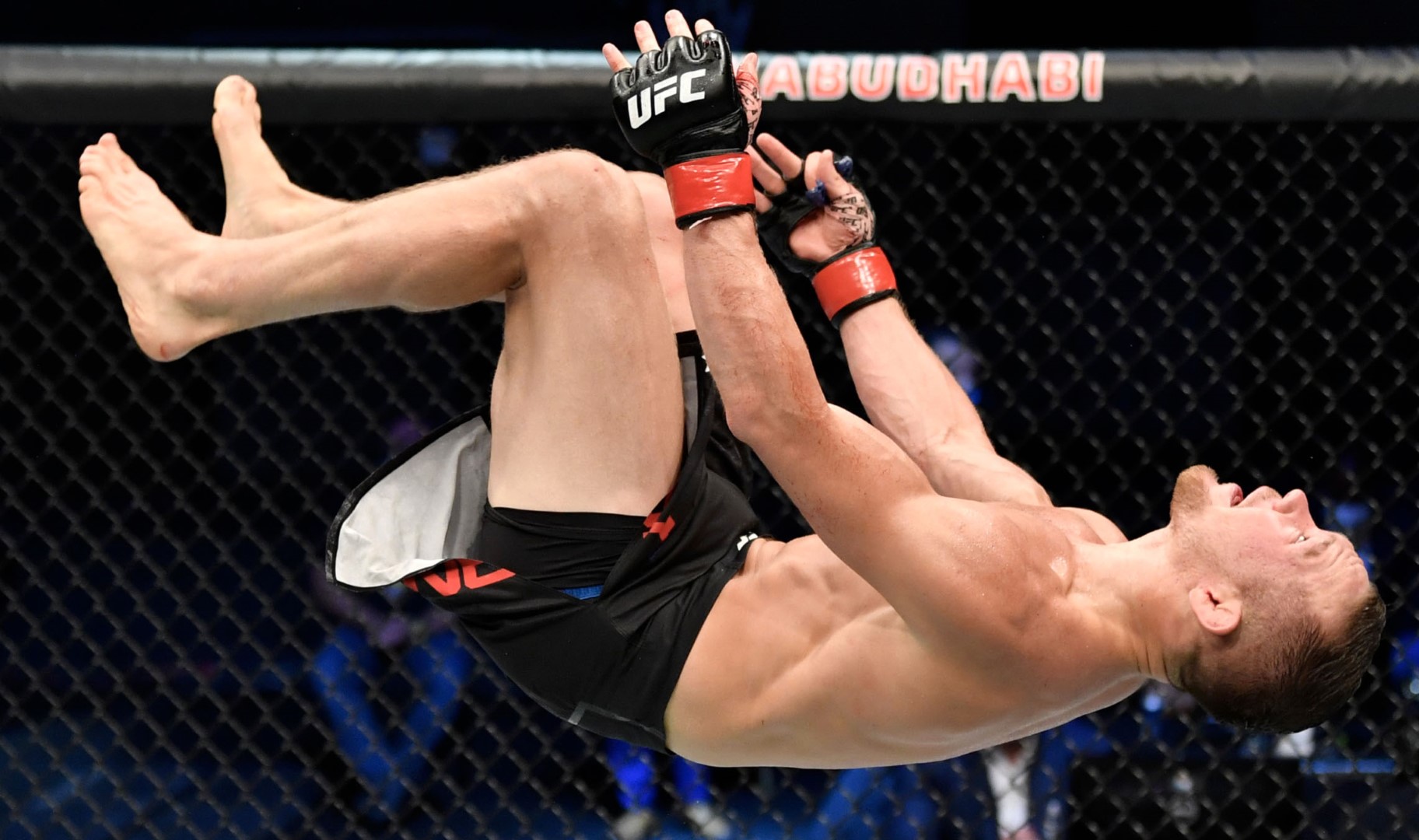 UFC 251: Pter Yan is new bantamweight champion
Russian fighter Pter Yan clinched the bantamweight title with a ruthless performance against Brazilian Jose Aldo.
After the first 10 minutes of careful assessments, exchanges of punches flowed. Both had openings in the third round but couldn't capitalise. In the next one, Aldo showed signs of tiredness.
And in the deciding fifth round, Yan 'No Mercy' unleashed a flurry of punches on an exhausted Aldo – a veteran across three divisions. As Aldo failed to respond or defend, the referee called the match in favour of Yan – a technical knockout.
"I expected it to be a hard fight. He hit my leg and then I had to change my style. Our plan was to put pressure on him, make him tired and then attack, which is exactly what happened," the 27-year-old, now also extends his winning streak to seven fights.
بلا رحمة Petr Yan يدمر Jose Aldo ويعلن نفسه بطلاً للعالم في وزن الديك

RUSSIA HAS A NEW CHAMPION.. Petr Yan stops Aldo in the fifth round

Yan vs Aldo #UFCFightIsland #UFC251 pic.twitter.com/1L5GGO5z0D

— UFC Arabia (@UFCarabia) July 12, 2020
© Khaleej Times | Ashwani Kumar